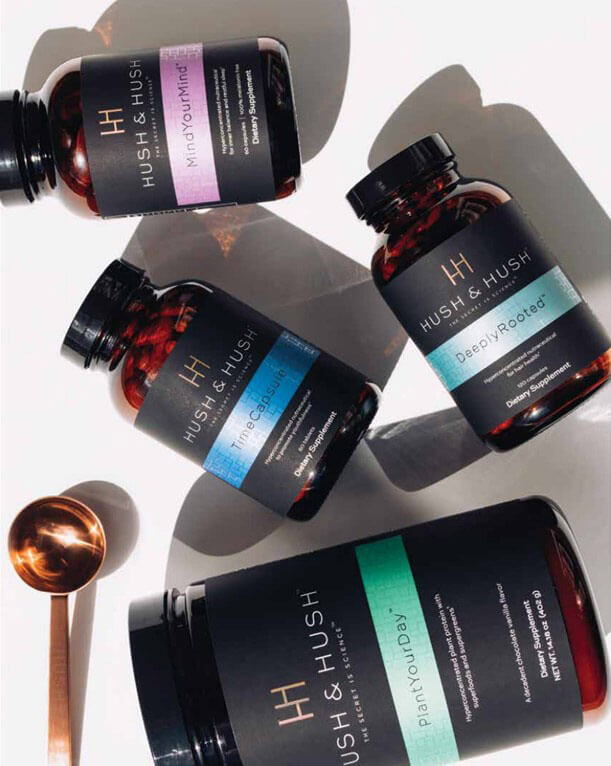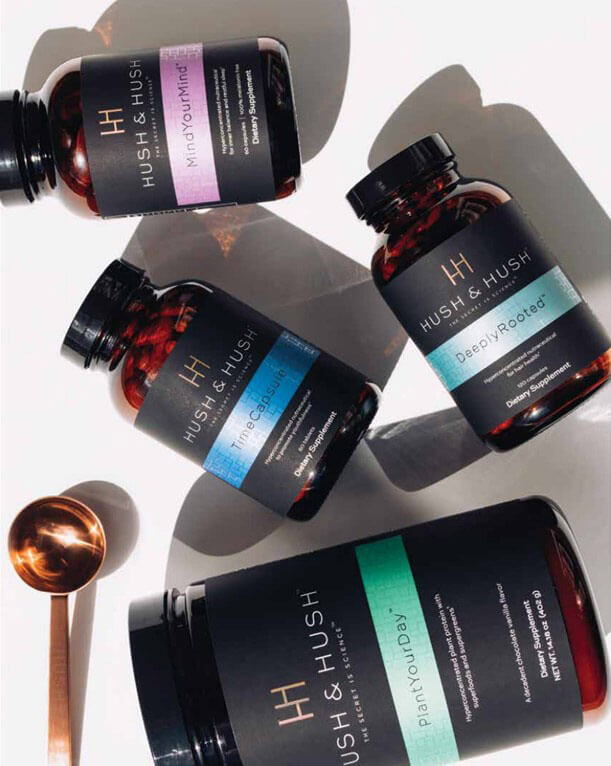 Dr. Ejikeme's people-centered care is deeply rooted in providing skin care treatments and products that are suitable for all skin types and beneficial to her patients in London, Maida Vale, Hampstead, and beyond. This philosophy, combined with Adonia Medical Clinic's new product line, Hush & Hush, suitable for both men and women, is sure to redefine the rejuvenating powers for increased longevity.
Hush & Hush Is Now Available At Adonia Medical Clinic
Supporting the body's natural defense and regenerative powers.
The Hush & Hush skin care product range offers holistic skincare that puts you in control of your wellness. With this new product range, you can care for a wide array of needs, including your skin, hair, and gut health.
Skincare For All Skin Types
Adonia Medical Clinic only distributes products that Dr. Ejikeme is happy to use on herself and her patients. Hush & Hush was sourced in her quest to find a supplement with no bulking agents. She has personally tried the products and is delighted to add them to her treatment list.
Here's what the new Hush & Hush luxurious nutraceuticals collection can do for you.
● RE : Balance – Plant Your Day ( Gut Health)
A vegan plant-based protein, formulated with prebiotics, probiotics, pumpkin seeds, and pea protein that restores gut health for healthier skin. This chocolate-vanilla flavor product also doubles as a meal replacement when adding fruit or milk.
● RE: Vive Beautifully – DeeplyRooted
Improve your hair growth with DeeplyRooted which has been clinically proven to block the cause of hair loss and hair thinning while maintaining hair and scalp health.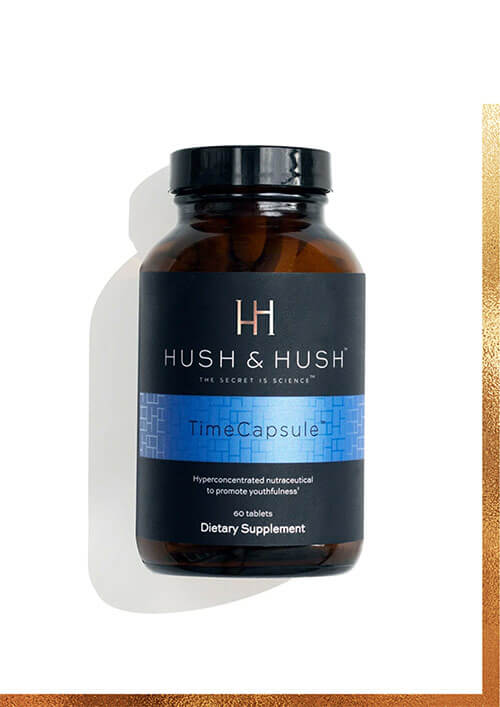 ● RE: Juvenate Beautifully – TimeCapsule
An anti-aging supplement that contains hyaluronic acid and collagen-boosting properties sourced from wild-caught Icelandic cod. The TimeCapsule is science-backed, it protects the skin, reduces skin break-outs, and re-energises.
● Discolouration SkinCapsule Brighten
Brighten dull-looking skin with its melanin synthesis regulating properties that help diminish age-related spots and inflammation-related skin discolouration.
● Breakout – SkinCapsule Clear
Treatment that helps get rid of breakouts, minimises the appearance of blemishes and reduces oiliness with the unique mix of zinc and turmeric properties. This vegan-based capsule calms and restores the skin from the inside out.
Find Wellness In Our Hush & Hush Capsules
Contact our skin care experts to learn more about which product is best suited to you. Better yet, book a consultation for a skin evaluation for optimal treatment and product recommendations in Central London. Both men and women trust Dr. Ejikeme to provide bespoke treatment plans that deliver outstanding results!

Before and after three months of supplementation with DeeplyRooted.