Melasma treatment explained
This common and chronic skin condition associated with hyperpigmentation and usually seen on the face. Common sites are sun exposed areas such as the forehead, cheeks, upper lip or chin but it can occur on the sun exposed areas of the body. Women are affected more than men and it can be seen on all skin types. It is made worse by the sun so is seen more prominently in warmer summer months. When it occurs in pregnancy it is known as chloasma, it affects between 15-50% of pregnant women.
Causes
Melasma presents as hyperpigmented patches on the skin, and is caused by an overproduction of melanin, the pigment which gives our skin its unique colour. In many cases, this is attributed to sun exposure, but it can also be a side-effect of medications, relate to hormones (such as in pregnancy) or have a genetic competent.
Patches vary from blue-grey to dark brown it's not to be confused with other pigmentation disorders, such as sun spots, or post-inflammatory hyperpigmentation. A correct diagnosis I important to ensure the current treatment plan is started.
Treatment
Melasma can affect anyone, and on various areas of the body. That's why we offer treatments that can help improve the appearance of melasma on Black, Asian, Caucasian and mixed heritage skin. From resurfacing chemical peels and medical-grade products, to our powerful AquaGold needling system, we'll work with you to find an option to suit your skin.
Managing melasma at home often relies on skincare, such as brightening products. You can also help to prevent patches form forming by protecting the skin with SPF factor 50 and wearing protective clothing.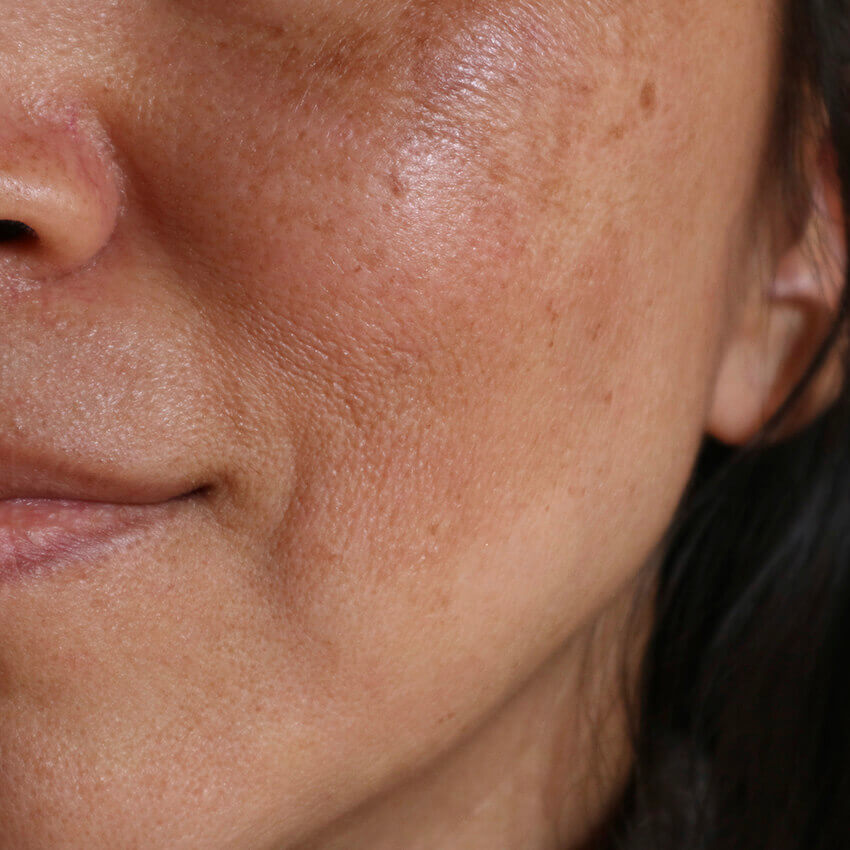 Book Your Consultation