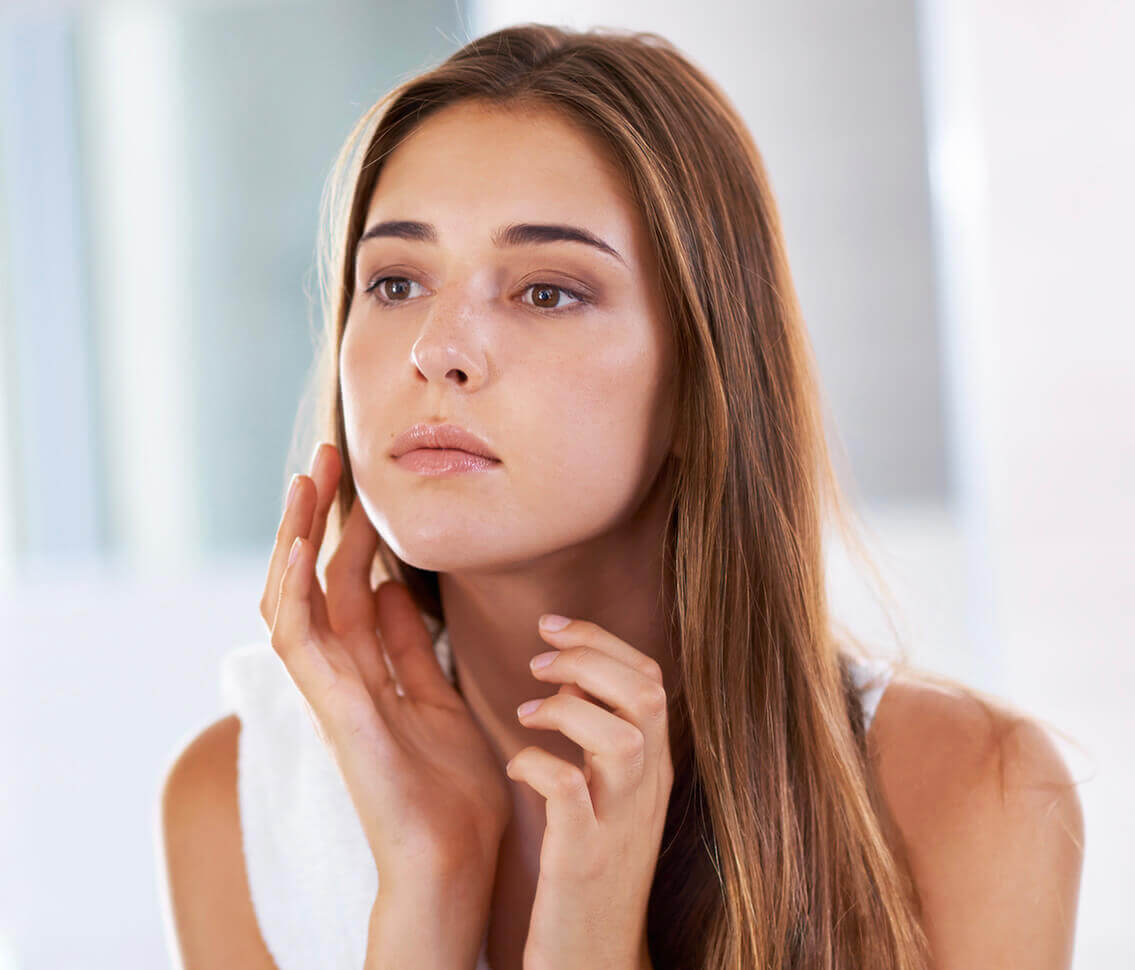 Acne & Acne Scarring
At Adonia medical Clinic our focus is on clear glowing skin and helping you achieve the healthiest skin possible.
Our advanced treatments, offered here in our Central London clinic, can treat both active, existing acne and past acne scarring. From controlling oil and calming inflammation, to resurfacing skin for a more radiant appearance, our expert team can restore and revitalise your skin once more.
Acne Treatment at Adonia Medical Clinic
Around 10% of the global population is affected by acne, and the NHS suggests that everyone will develop it, to some degree, in their lifetime. Common symptoms are spots, oily skin, redness, hyperpigmentation and inflammation, and skin that feels hot or sore to the touch. While acne is most common on the face, the chest, back and shoulders can also be affected.
Dr Ejikeme and her expert team offer robust consultations to understand your triggers and recommend appropriate treatments, including chemical peels, LED therapy and prescription medication when needed. We treat post-inflammatory hyperpigmentation (PIH) and post-inflammatory erythema (PIE), targeting red and brown textured skin, and scarring such as boxcar, rolling and ice pick. Finally, we use our 5 pillars approach to target the emotional aspect of acne, so you feel more confident about your skin.
View Our Results
Treatable concerns:
Active spots
Pustules and cysts
Hormonal breakouts
Redness & inflammation
Hyperpigmentation and dark spots
Acne scarring
Oily skin
Book Your Consultation
frequently asked questions
Your skincare suggestions…
Browse below for our personalised, handpicked skincare choices that work for your unique needs.
Our Skincare Packages
Discover our latest membership packages that include essential skincare products and in-clinic treatment.