Dermal Fillers
At Adonia Medical Clinic, our dermal filler treatment can help create a fresh, natural result in lots of different areas. The treatment targets most areas of the face as well as the hands, working to restore and rejuvenate skin, while harmonising your features. At Adonia Medical Clinic our motto is less is more to enhance you naturally.
Dermal fillers at Adonia Medical Clinic
Dermal fillers are a way to enhance your features and bring balance to your face, all while helping improve the appearance of your skin – but always with a natural result in mind. They can be used in several ways:
Targeting lines and wrinkles – subtle sprinkle of fillers to delicately smooth skin appearance
Treating loss of volume – give sagging skin, jowls, brows and hollows a natural-looking lift
Refining features – including the earlobes, jawline, chin and neck
Rejuvenating features – smooth the skin on the hands and neck
Defining & volumising lips – lip fillers, Cheeks and chins but enhanced to look natural
We can also offer Profhilo treatment, which improves the tone, texture and appearance of the skin while enhancing radiance. The procedure is mainly carried out on the facial, neck and decolletage to hydrate, soften and tighten the skin.
View Our Results
Treatable areas:
Temples
Forehead
Brows
Tear Trough
Nose
Cheeks
Nasolabial Folds
Marrionette Lines
Chin
Jaw Line
Lips
Perioral Lines
Neck
Hands
Earlobes
Lines & Wrinkles
Sagging Skin
Scarring
Book Your Consultation
frequently asked questions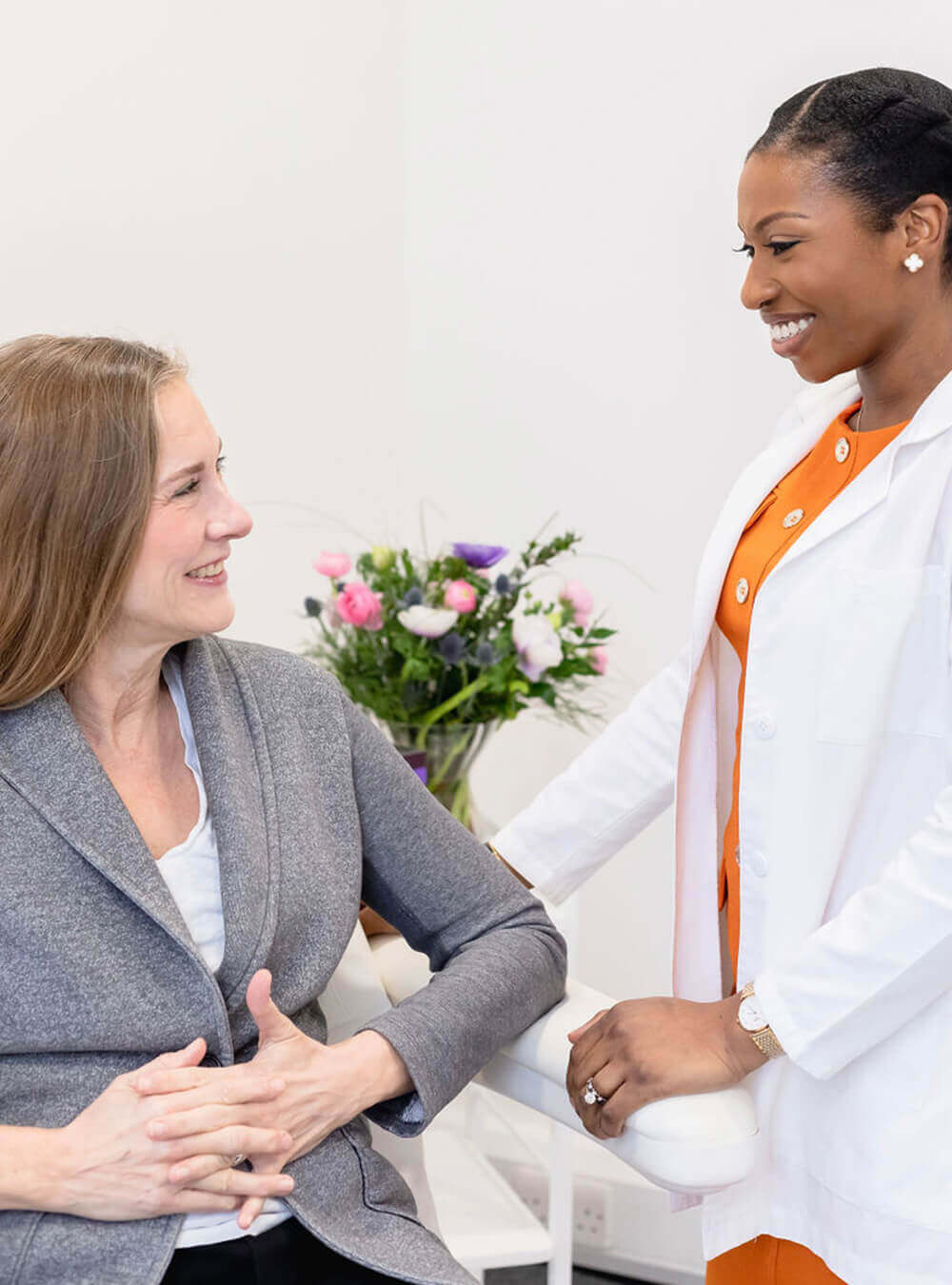 Your skincare suggestions…
Browse below for our personalised, handpicked skincare choices that work for your unique needs.
Consultation Required

Improves skin brightness and tone, helping reduce and eliminate pigmented blemishes. Ideal for use after in-clinic treatment, this professional-gra...

Consultation Required

This hard-working product helps even skin tone and target brown spots through brightening the skin and exfoliating old skin cells. It also protects...

Consultation Required

Formulated with retinol, this brightening skin product gets to work on even the most irritated and sensitive skin, helping to balance skin tone, di...
Our Skincare Packages
Discover our latest membership packages that include essential skincare products and in-clinic treatment.